Full Stack Experts for Serious Projects
Available Backbone Development Experts
Successful projects require a talented team. Do not let your project get wasted in amateur hands.
Work with the best and increase your chance.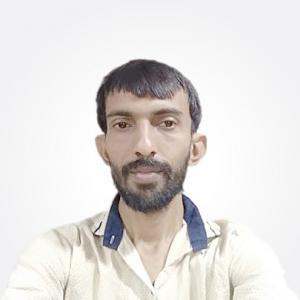 Ashish P.
Available Now
Project manager
Full-stack
12 Years experience
4 Projects managed
1420 Hours recorded
756 Task completed in 48 projects
Why Choose Codeline Backbone Developers?
There are 1300+ projects in Codeline getting developed with best practices and high quality.
I very much enjoyed working with Codeline and the team - they have an excellent grasp of their subject, and have created something great for us.





These guys are THE BEST. Can't recommend highly enough. Thanks!







Absolutely fantastic service provided by Codeline and team . The code was at the highest standard for such an awkward project and the support was always there when needed.




Codeline and the team were awesome at every step of the way. They not only delivered on the requirements of the project but were also able to help me problem solve and build an even greater product, this was important as its my first time developing a website and iOS app. Highly recommended.
Amazing work. They did everything I required and extra. Thank you very much. Will work again!






These guys are fantastic. They understood the design idea's very well and delivered the finished work to an incredibly high standard. We have hired them again and will do again in the future.



The guys at Codeline are highly competent. I would not hesitate to recommend them to anyone seeking a serious delivery partner.





Codeline helped fill in gaps to my team when we needed support fast for a big development project. Giray, was happy to make our project a priority and help us finish the project on time! Would recommend them to anyone.